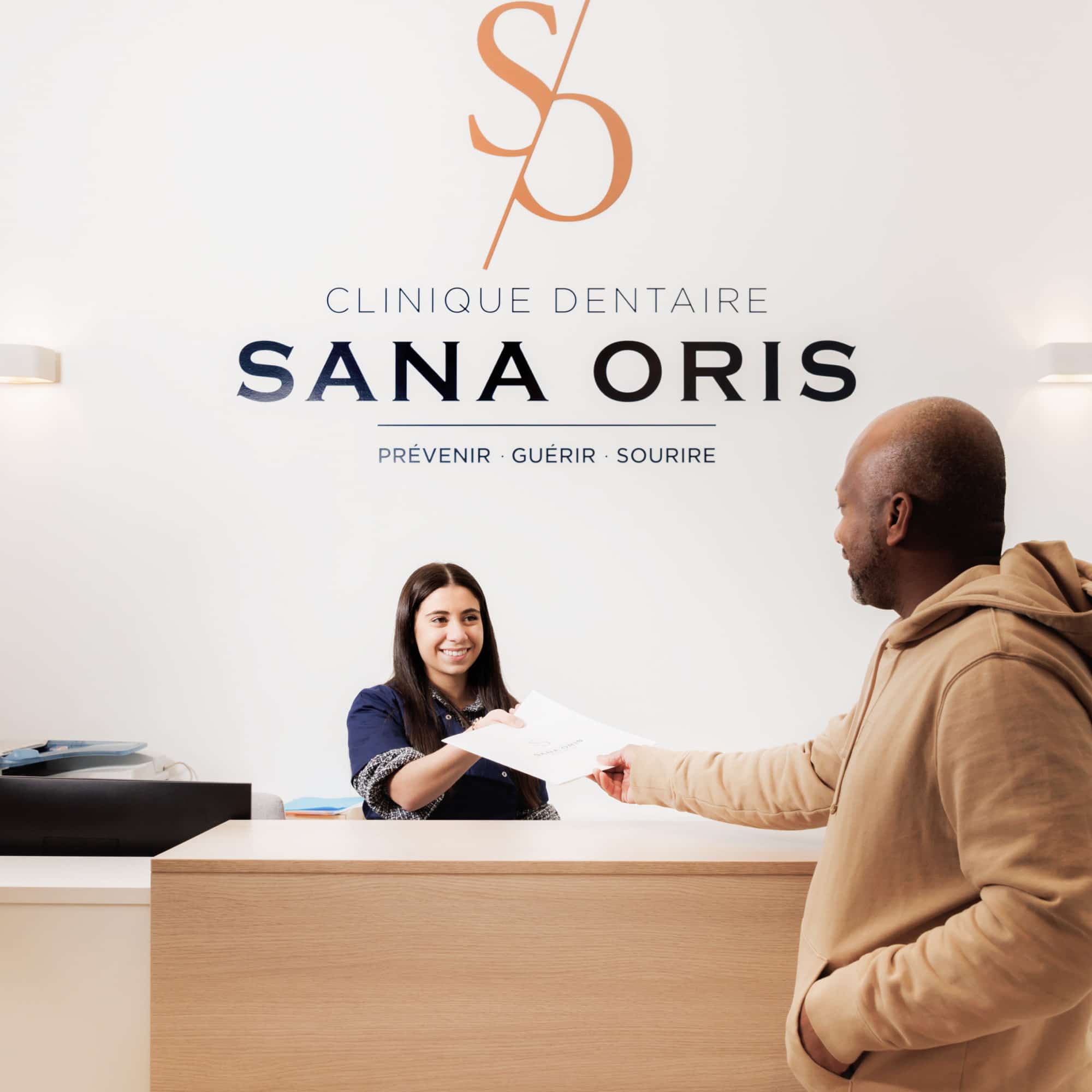 Your journey at Sana Oris dental clinic
Our establishment welcomes you in a warm and modern environment. Our team is made up of various practitioners who are experts in their field and will accompany you throughout your treatment.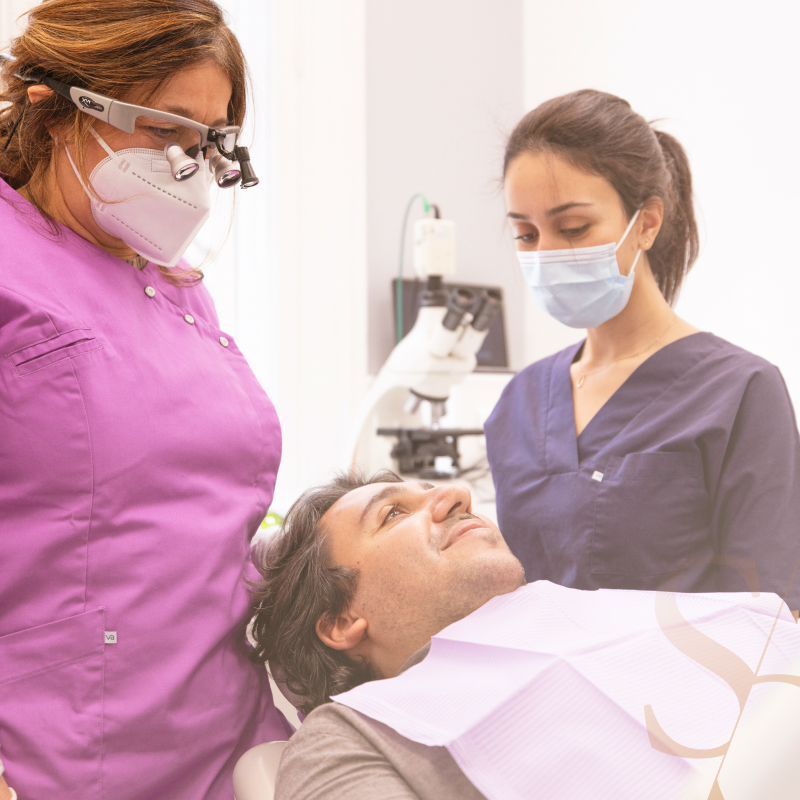 A pathway adapted to your needs
We do our utmost to prevent pathologies of the oral cavity, to cure them when they appear, and to allow you to have a harmonious smile. Each treatment is based on a personalized approach that listens to your needs, your requests and your concerns.
Our periodontal approach allows you to maintain your dental capital thanks to the special attention we give to prevention, but also to the quality of the treatments provided and the modernity of the equipment. All of our expertise is focused on the optimal care of our patients.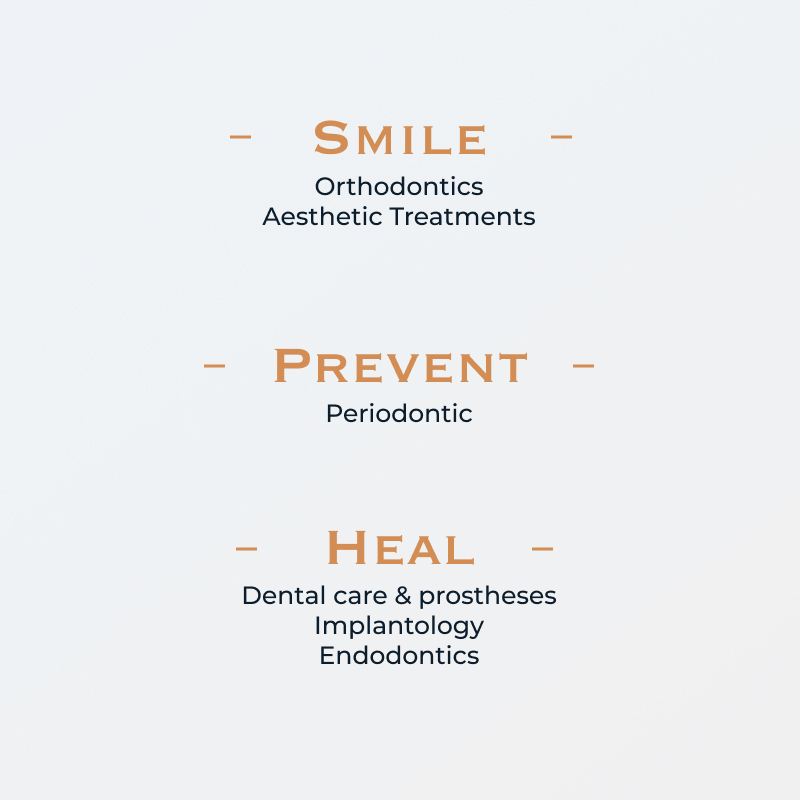 A three-step process: prevention, cure, smile
The care pathway in our establishment is based on the triptych "prevent, heal, smile". We pay particular attention to periodontics and gum health. Healthy gums are the basis of dental capital and a harmonious smile.
By respecting these principles, we are committed to offering each of our patients a unique, effective and personalized treatment.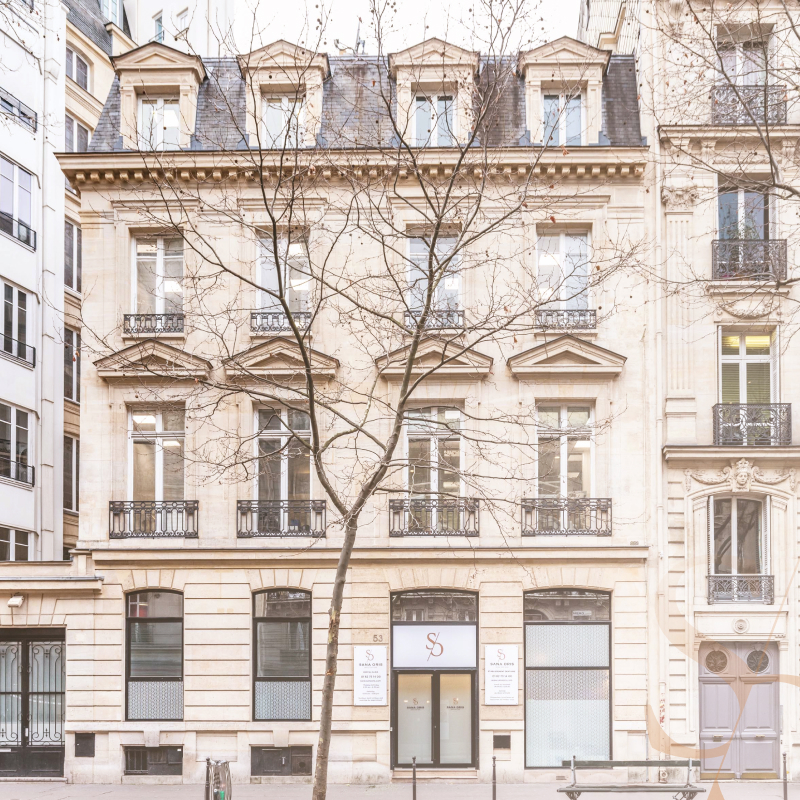 Additional information and contact