La Clinique Dentaire Sana Oris
In the heart of the 8th arrondissement of Paris, the Sana Oris Dental Clinic offers you a setting entirely dedicated to your dental health
Our vision
Prevent, because anticipating and curing periodontal disease means preserving your dental capital.
Heal, because teeth in poor health must receive quality care from practitioners who are experts in their field.
Smile, because we want you to be proud of your smile by offering you high-performance aesthetic techniques to help you to get the smile you want.
A new experience in dental care
Holistic care
Management of pain
Management of stress
Post-treatment support
Sana Oris, more than just dental care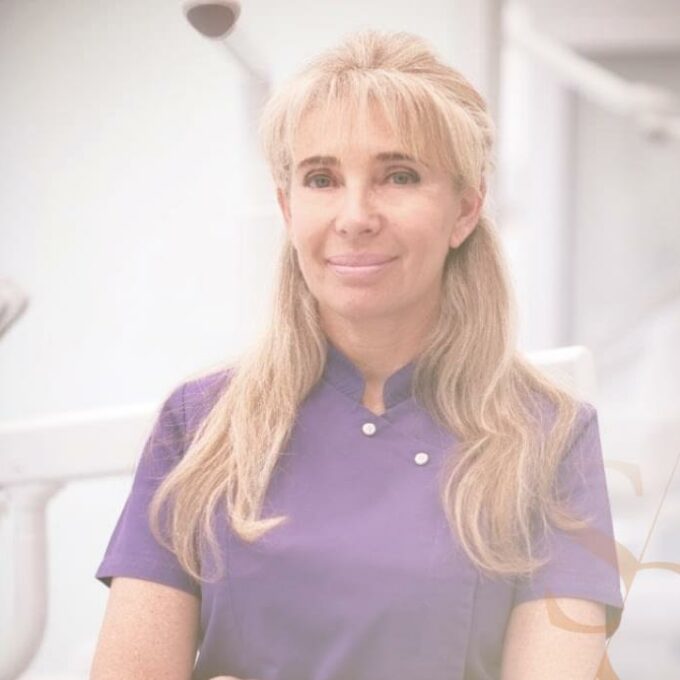 Dr Agnès Kohen
Periodontist, dental surgeon, founder of Sana Oris
« A beautiful smile is above all a healthy mouth »
For 30 years, Dr. Agnès Kohen has dedicated her work to the development of periodontics in France, in her academic, professional and associative practice.This specialty is dedicated to the diagnosis and treatment of diseases of the gum and underlying bone.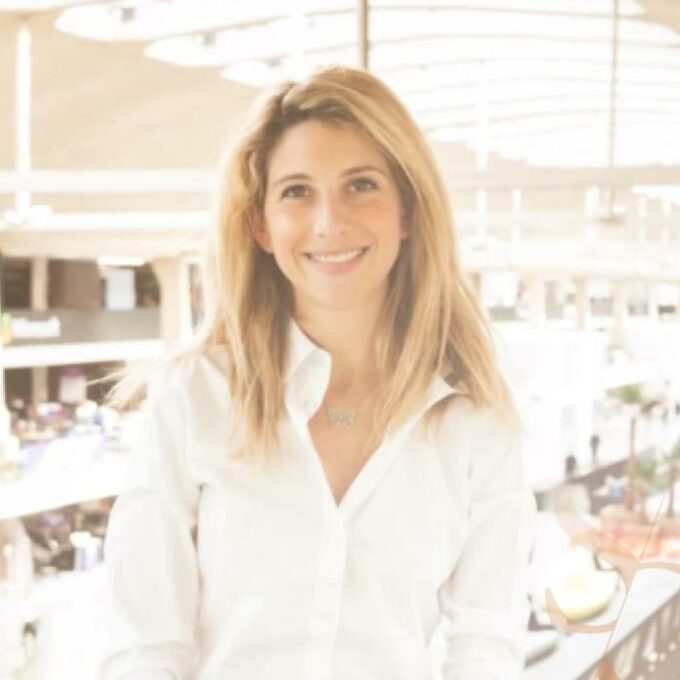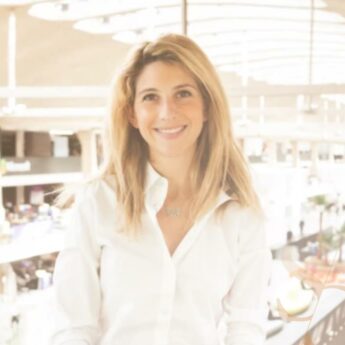 Shana Aiach-Kohen
General manager
« The Legacy Smile »
The testimonies of patients moved by regaining their smile deeply marked Shana's childhood. 
After a career in French Tech, she decided to perpetuate Dr. Kohen's work by creating Clinique Dentaire Sana Oris on the foundations of the historic Franklin Roosevelt establishmen
Prevent
By offering patients a comprehensive and meticulous periodontal approach, our goal is to be able to prevent dental pathologies and avoid complications related to late interventions such as tooth loss.
Gingivitis and periodontitis are the two periodontal diseases and are mostly of infectious origin. Quick management is essential because the development of the disease leads to tooth mobility and loosening.
The periodontal check-up allows us to prevent and identify periodontal diseases in order to cure them.
Laser disinfection is a step in the treatment of periodontal disease. Its objective is to disinfect the periodontal pockets and to reduce the inflammation of the gums.
Brushing your teeth the right way will help you maintain your dental capital and the results of your care over time. Our Clinique Dentaire Sana Oris will help you find the right gestures.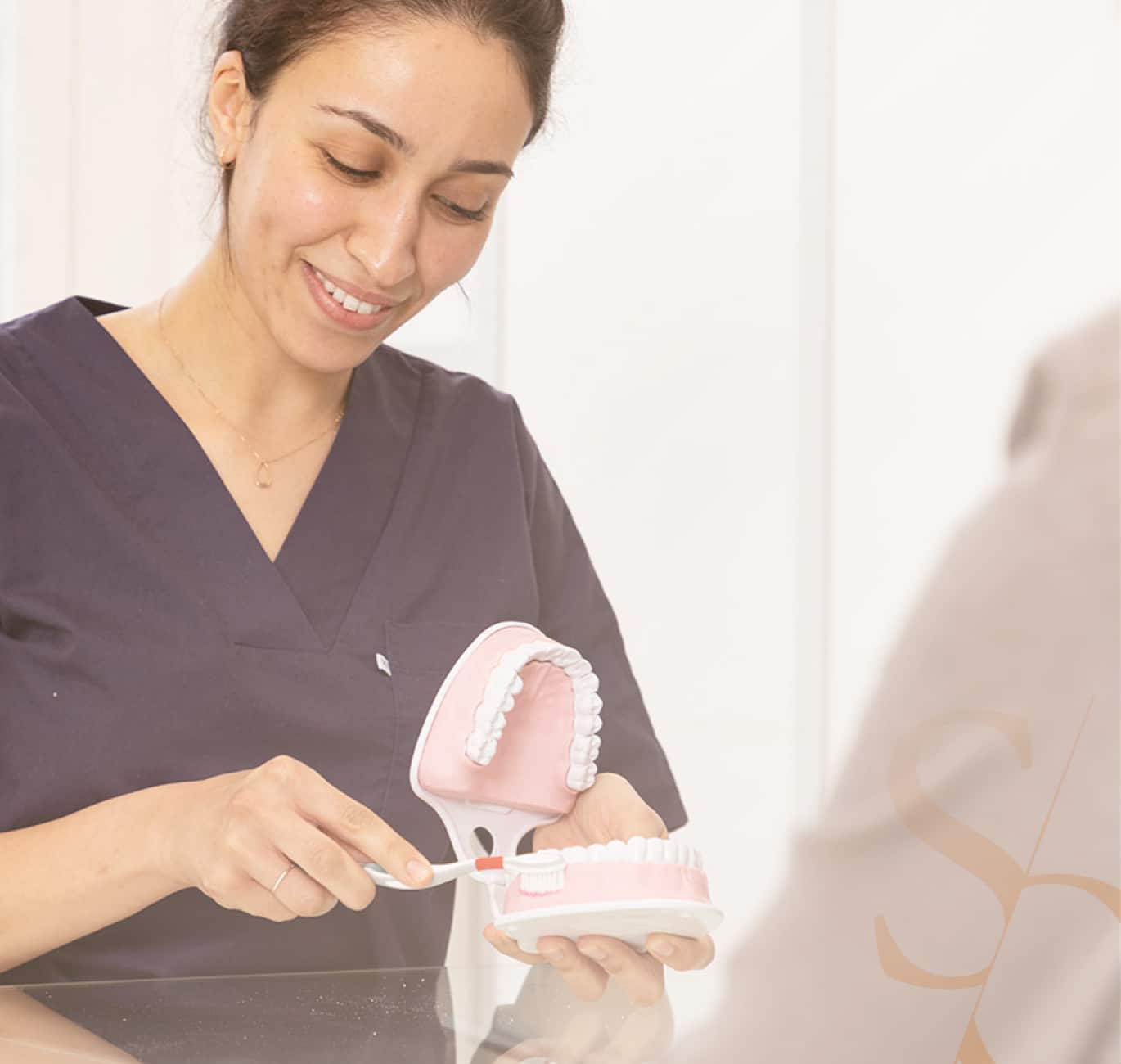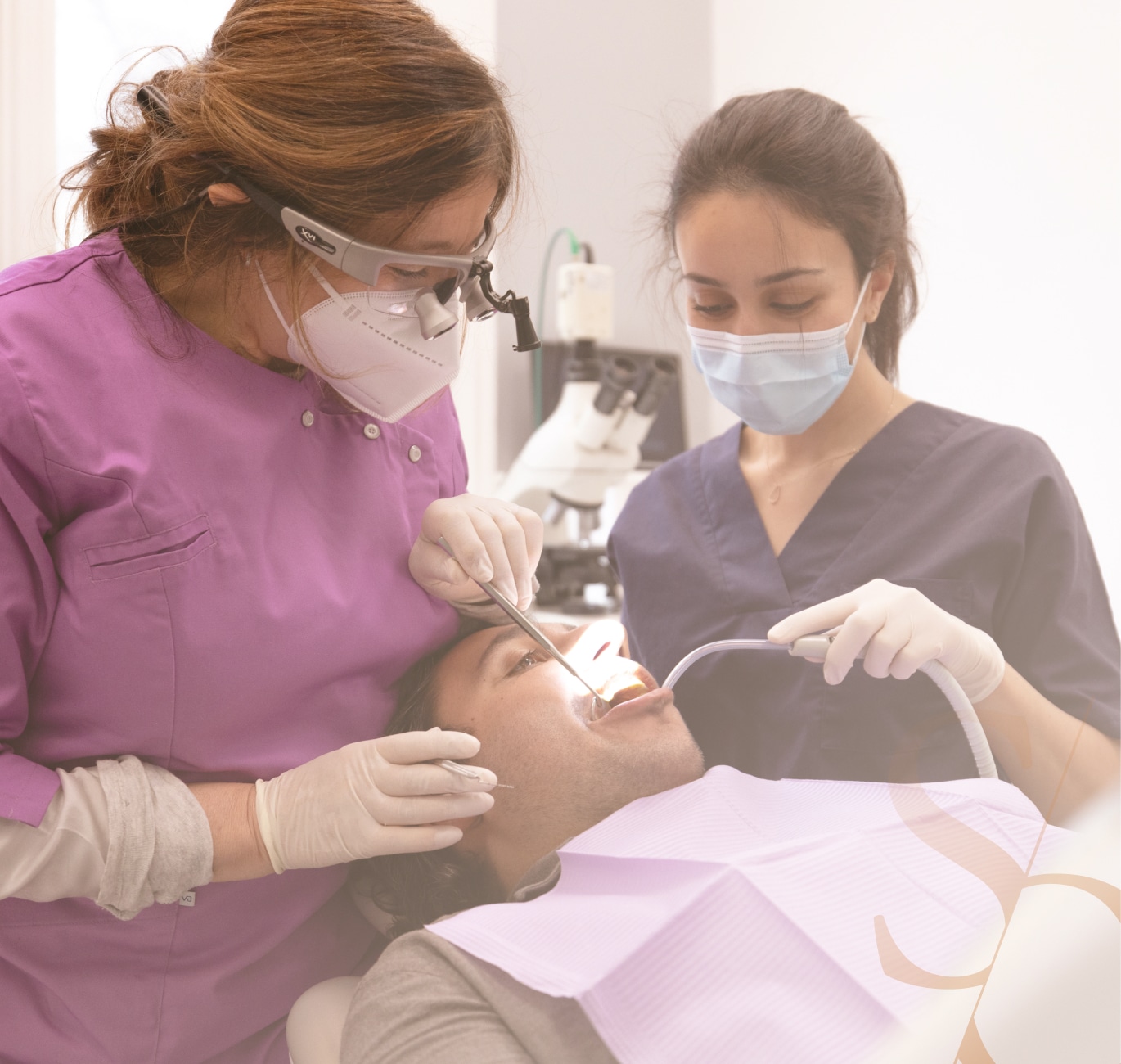 Heal
The global and specialized approach of the Sana Oris practitioners allows you to benefit from a complete and exhaustive treatment, essential to solve all types of problems to which your teeth may be exposed.
Medical periodontics is the discipline dedicated to the prevention, diagnosis and treatment of diseases of the gums and underlying bone.
Endodontic treatment treats the inner part of the tooth (the pulp) when it is affected and causes pain, dental abscesses or infections.
Oral surgery is a specialty that allows us to treat most bone problems: impacted teeth, cysts, placement of dental implants.
The installation of dental implants allows to palliate the problems of edentulism that mar the harmony of a smile and generate daily functional problems.
The extraction of wisdom teeth is recommended in certain cases after a precise analysis of the anatomy of your jaw and the possible complications related to the appearance of wisdom teeth.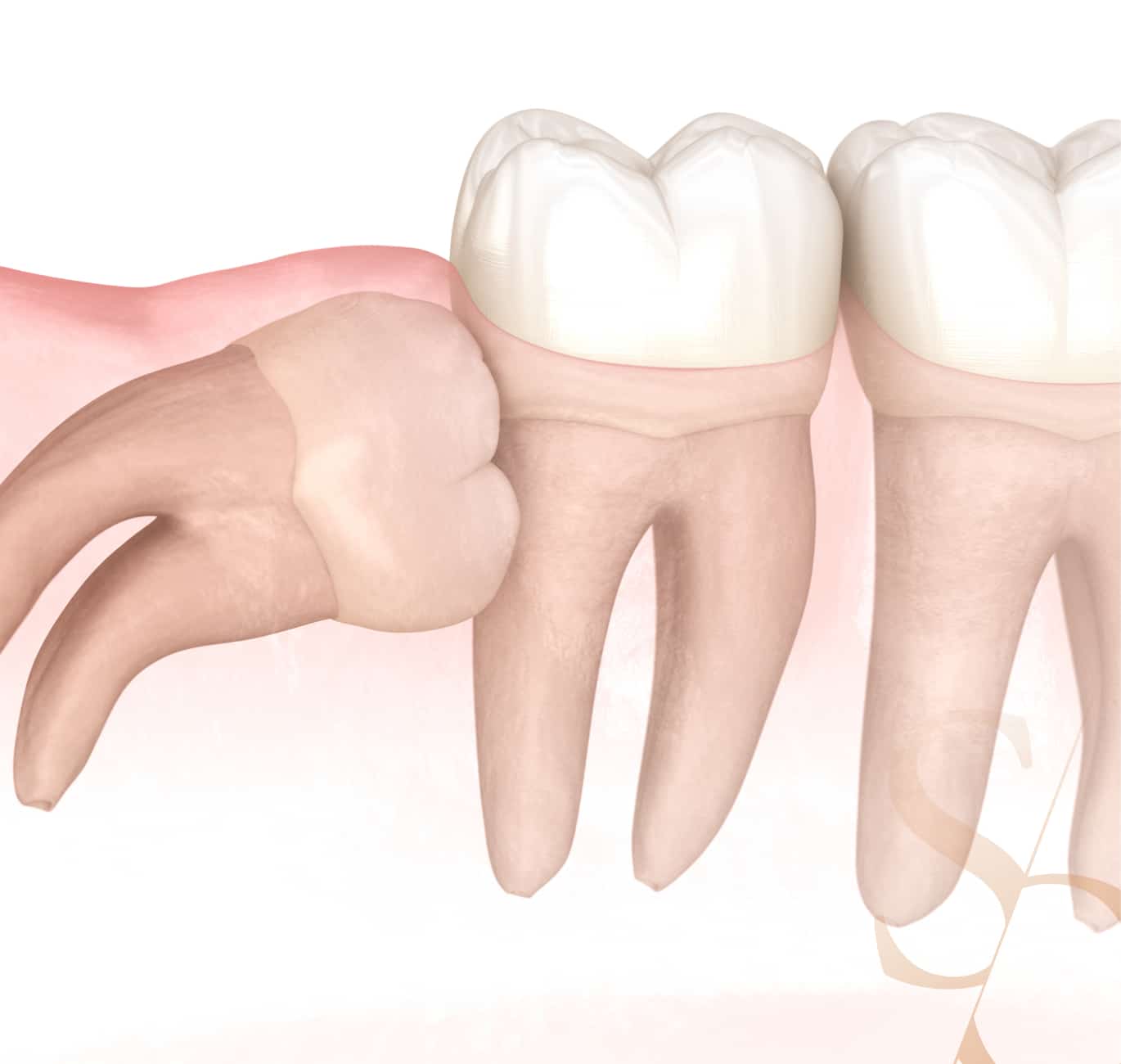 Smile
Rediscover a smile that reflects you and makes you want to smile again!
Yellowed, broken, too wide apart or misaligned teeth: today there are effective and non-invasive solutions to correct these imperfections.
Tooth whitening is a technique that is becoming more and more popular, to counteract the yellowing of teeth and restore a bright smile.
Dental veneers are a long-lasting alternative to whiten your teeth, treat positional anomalies and correct your entire smile. It is a minimally invasive technique that respects the harmony of your smile.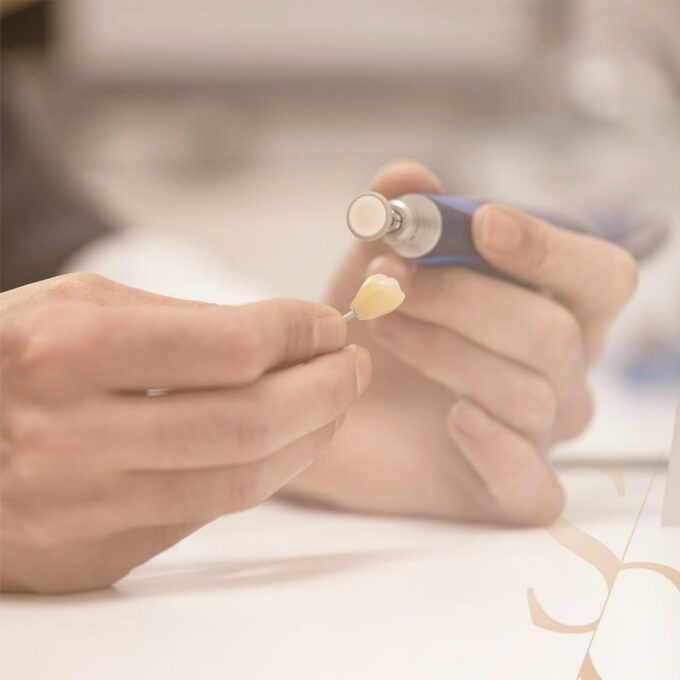 The quality of the dentures is strongly impacted by the meticulousness of the dental technician. Most of our prostheses are made by the laboratory, on site. This saves time and precision, but also ensures the traceability of our made in France products.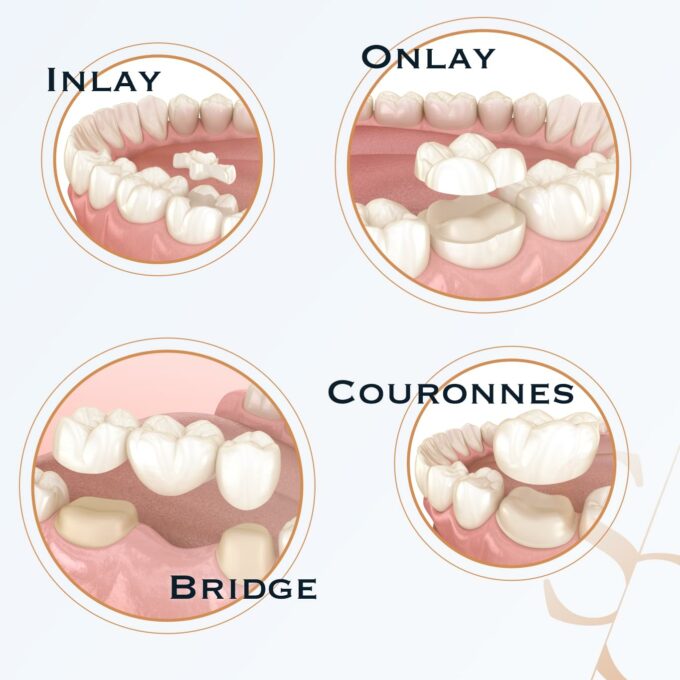 The Invisalign method allows us to offer excellent results thanks to a minimally invasive treatment allowing the correction of misalignments of the teeth, combining the art of the orthodontist with the data of artificial intelligence.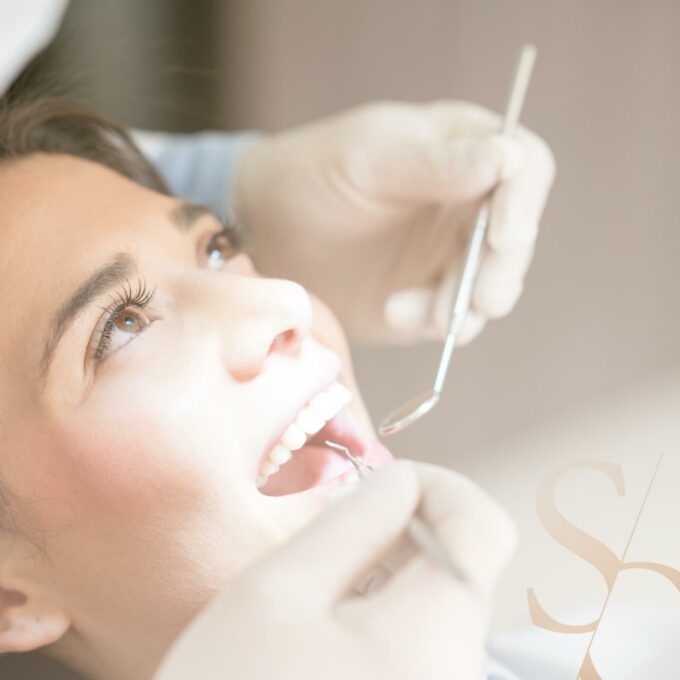 Localized injections in certain areas of the face make it possible to restore volume and attenuate certain wrinkles for a more dynamic and more attractive smile.